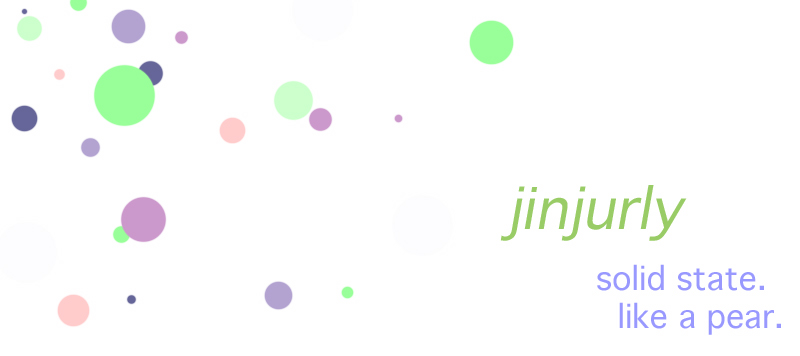 fic i wrote | reader's dvd commentaries | fanfic recs | graphics | multifandom resources


so this is the page where i behave semi-responsibly and make an index for my fannish output. rather than having people only stumble across things by dint of really bizarre google search strings. (maths lesson involving banana = winner and still champion.)
i have written a couple of stories:
[sg:a] sam carter, rodney mckay.
restante
[lloyd alexander's westmark] mickle.
bank
[sg:a] john sheppard. remixing yin_again's story spark.
spark gap
[wkrp] andy travis, bailey quarters.
bedlam
[sg:a] rodney mckay. apocafic, character death.
kakos
[sg:a] apocafic, character death.
a method for introducing heuristics
[sg:a/heroes crossover] rodney mckay, john sheppard, hana gitelman. apocafic, character death.
sailor's delight
[btvs/sg:a crossover | night of the comet fusion] dawn summers, jeannie miller. post-chosen, post-mckay and mrs miller. multiple character death.
rhizome
[sg:a | night of the comet fusion] assorted botanists. less a story than a belabored joke.
4g.l17.t2se.b (residential)
[sg:a | the apartment fusion] chuck campbell. spoils second season up to and including coup d'état.
4g.l17.t2se.b (annex)
[sg:a] a prequel to (residential), beginning after the siege 3.
kind
[sg:a] kavanagh. set between epiphany and critical mass. remixing yin_again's drabble missed.
---



i did reader's commentary on the following sg:a stories:

and on the following btvs stories:



---
there is a list of btvs fanfiction recs here. i have not put ratings or warnings on them, but most have adult content. some are sad! some are happy! also, they are all accompanied by pullquotes, because that's actually the only thing that works so that i can remember which is which.
there's a real danger i might do an sg:a recs list as well, but i have a feeling that those might fall into sets rather than a list. or maybe i'll never get around to it.
erm. okay, actually i am currently in the process of updating the recs, tossing them into a database, and piling in a bunch of sg:a and other miscellanea. will that project ever be complete? maybe. it isn't ready to see the light of day yet, but someday soon? perhaps.
---
i've made a number of covers for podfics i've recorded of other peoples' stories. they can all be found here.
---
i'm archiving audiofic in a variety of fandoms, here. recordings of stories written by me are here, and the recordings i have actually made with my very own voice are here.
i have also served as co-mod for the dvd commentary challenge on livejournal. the index to all of those commentaries is here.
i currently work for the organization for transformative works, as chair of the webmasters team.
---