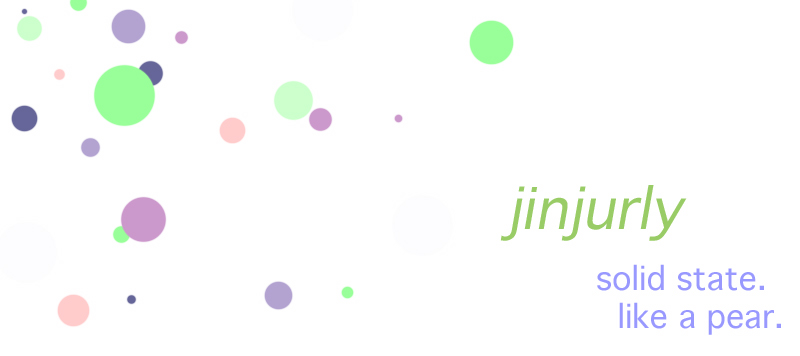 these are my current knitting projects, and other random crap as necessary.
clapotis, in gedifra fashion trend stripe 4601: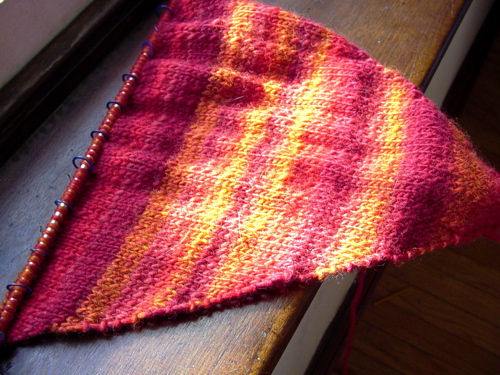 i'm halfway though the increase rows. and i've run out of stitch markers. i need to decide if i want to use scraps of blue yarn, or old rubber bands for the rest of them.
two scarves: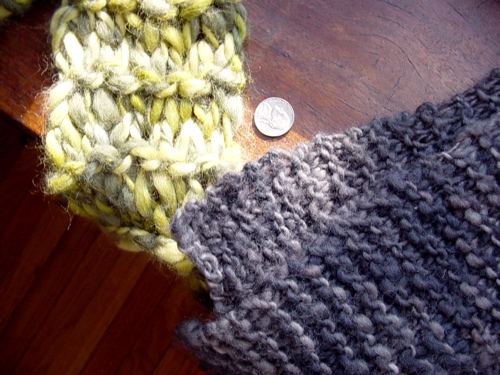 the one on the right was knit by me on size 16 needles, garter stitch; and the one on the left was knitted by hillary on super humongo needles, using rowan biggy print 250 swirl. my yarn was kettle dyed handspun wool bought from here.

other knitting projects
stash - available for trade
the needle sharing project